Dirt Solutions
Digging Deep To Provide Customized Building Site Solutions
Preparing your building site is the first, and most important, step of any construction project. Our jobsite contractors are ready to help you clear trees, rocks, and debris before leveling the ground and moving dirt and materials from and to your jobsite.
At SiteWorx, our professional crews are ready to go the extra mile to make sure you get the right building site preparation solution for your project. We provide comprehensive jobsite services for both light commercial and residential projects from start to finish.
Dirt Solution Services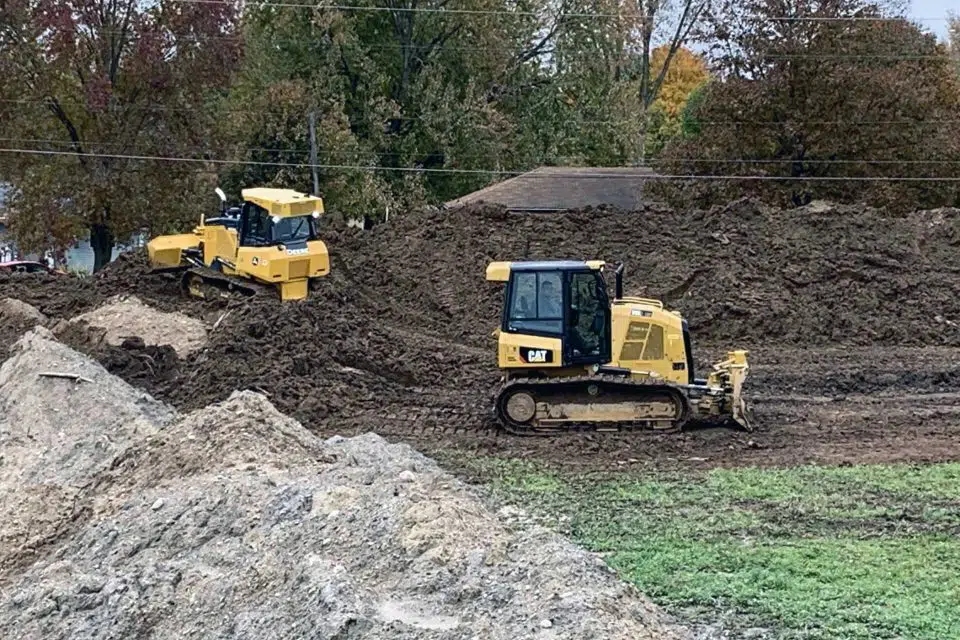 Excavating Services
Providing the Groundwork for all of Your Projects
Our fleet of heavy-duty vehicles and equipment are ready to take on any excavating project. Our highly skilled excavation crews are also equipped with smaller tools to provide customized services at your jobsite.
Excavation is the foundation to every construction project and we've tailored our dirt solutions to solve every problem you could encounter, from erosion control to open ditch dredging to total foundation excavation and more.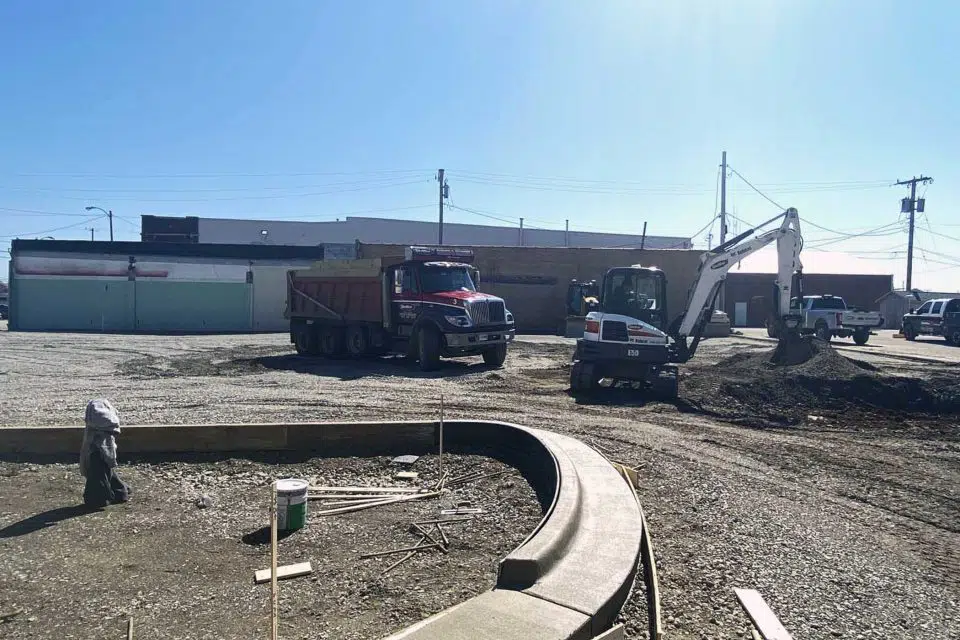 Total Site Preparation
Excavation, Site Clearing, Professional Grading & More
Job site preparation provides a solid foundation for every construction and landscaping project. Whether you're building residential or light commercial, we're ready to get your site ready to build.
SiteWorx provides complete preparation services for your building site. Those services can include excavation, demolition, site clearing, material hauling, and everything you need to ensure your site is ready.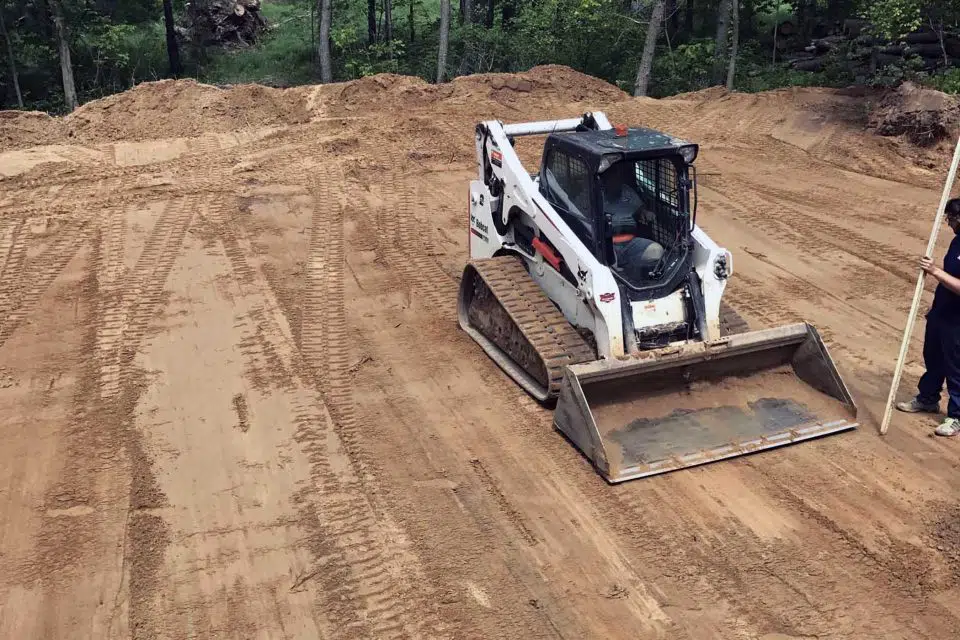 Land Grading
Leveling the Foundation for Your Project
SiteWorx uses high-quality land surveying technology, allowing us to draw up highly accurate schematics for any light commercial or residential project you need to complete. We make it easy to make sure your project area fits necessary construction and permit regulations.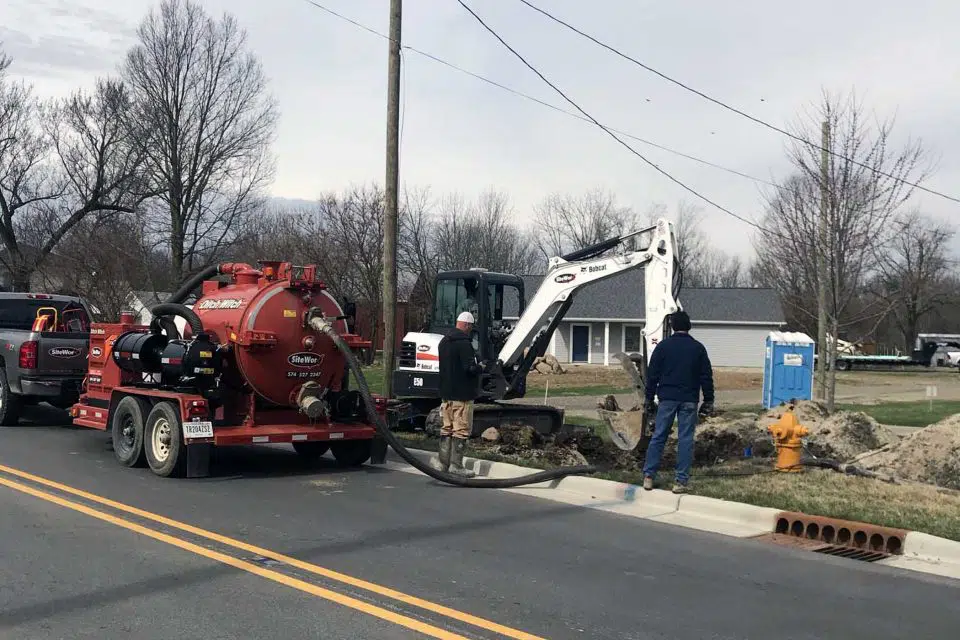 Hydrovac Excavation
What is Hydrovac Excavation?
Did you know that hydrovac excavation is safer and more precise than traditional heavy-duty excavation processes? We use this type of excavation solution for large and small projects. From cleaning storm water basins to safely exposing utility lines and smaller-scale digging projects, hydrovac excavation can be one of the most versatile solutions available.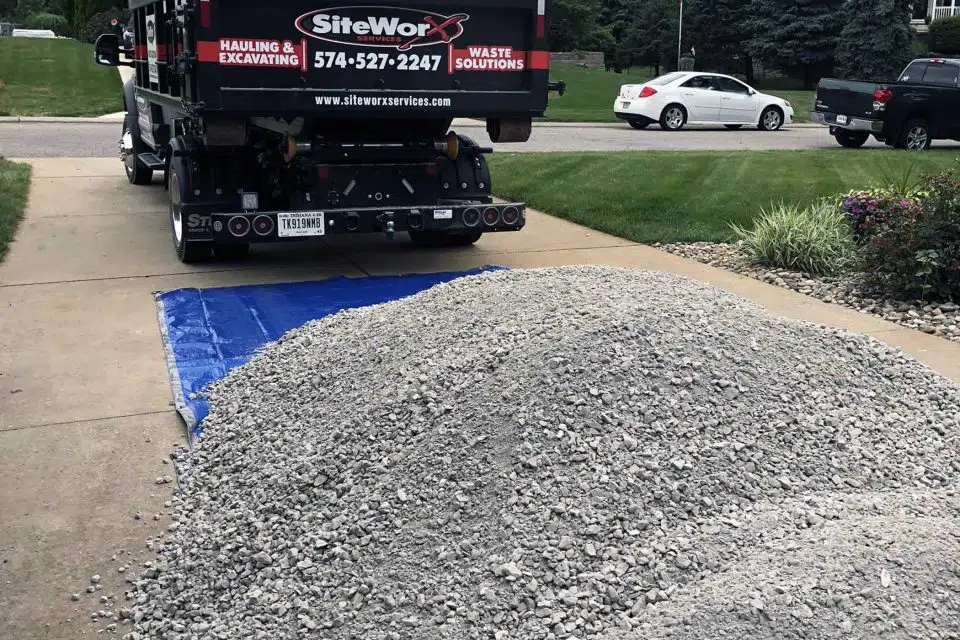 Materials
Providing and Delivering the Materials You Need
Through our sand and gravel suppliers, all grades of limestone, topsoil, pit run gravel and more can be delivered to your location at almost any quantity. Not sure how much of a material you need to complete your project? We can help!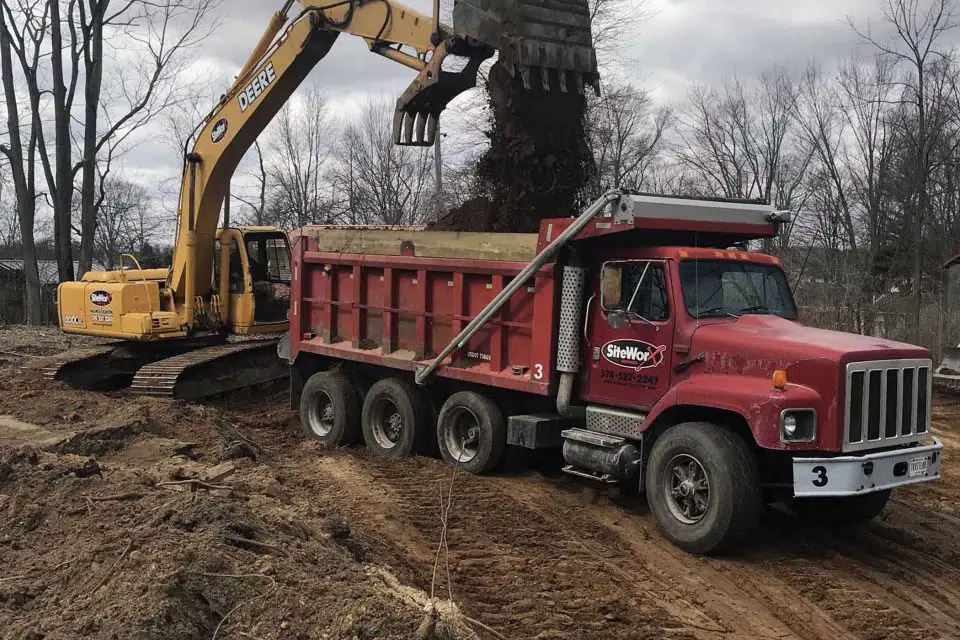 Material Hauling Services
Transportation for Your Project
Ready to complete an outdoor project but aren't sure how to get the materials you need to your jobsite? We can help. Our material hauling services include dirt, gravel, rock, stone, sand, and more.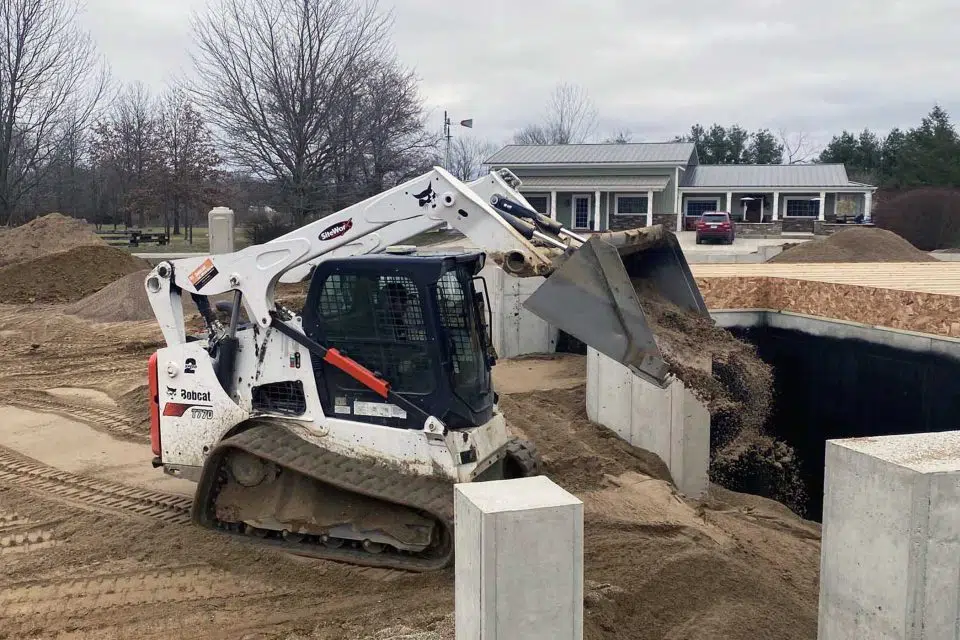 Bobcat Work
Providing Compact Machine Work
Many smaller-scale projects don't need large, heavy-duty equipment to complete them. That's where our compact Bobcat line of equipment comes in! Our Bobcat solutions are here to help you with excavation, jobsite cleanup, post hole digging, topsoil removal, driveway repair, and more.
SiteWorx Services works with you to provide a solution.
Ryan Smith — Lippert Components
Helpful Articles