SiteWorx Services
Experts Ready To Handle Any Project
At SiteWorx, our jobsite service contractors start and finish each project on schedule. Our goal is always to efficiently apply our skills and expertise to deliver excellent results to every client.
No matter what type of jobsite service you need at your home or business, our teams can be trusted to handle your project. Our professional jobsite service contractors manage clients throughout Kosciusko County and beyond.
Great customer service from the owner all the way down. Fast, friendly, and easy to work with. Thanks to the whole team for a great experience.
Shane S. — Facebook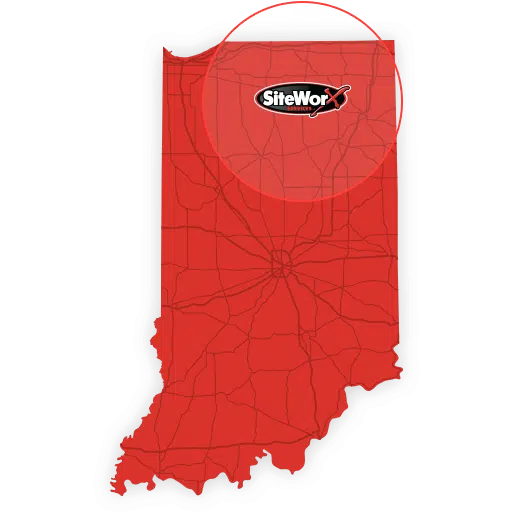 Areas We Serve
Serving much of Northern Indiana.
SiteWorx is based in Warsaw, Indiana and we serve the majority of the surrounding areas. Including Syracuse, Columbia City, Goshen, Plymouth, Rochester, and Wabash. If you aren't sure if your project is located in our service area, just give us a call!